Rooms that inherit regional textile culture
Niigata Prefecture is one of the leading traditional fabrics in Japan.
As an inn from which to inherit culture, the hotel has three rooms on the 4th floor, each with a local Uonuma
There are special rooms with traditional fabric theme as theme.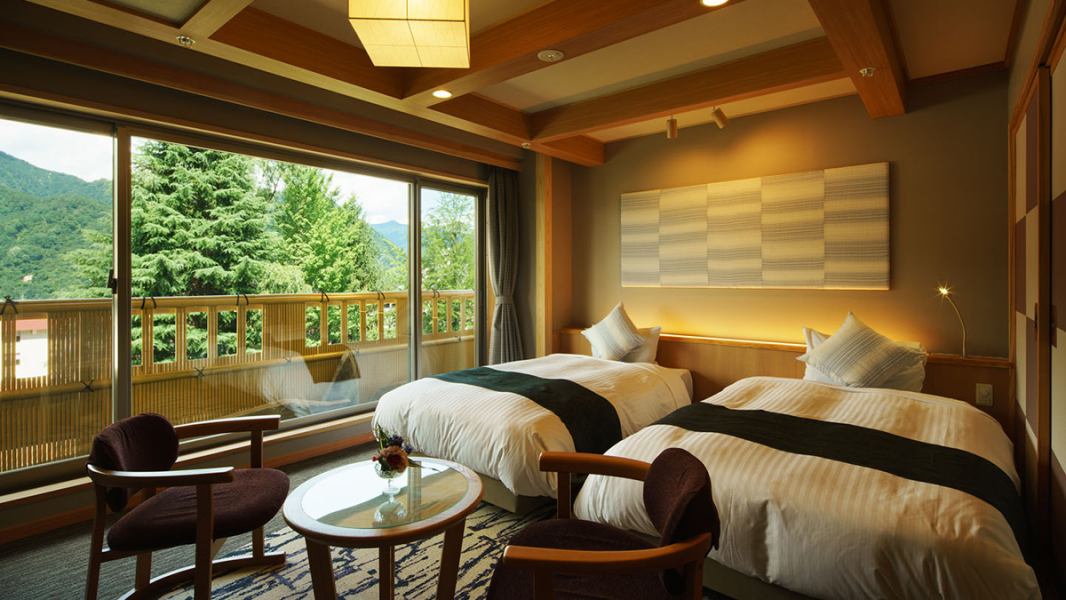 Snow Country Echigo the history and tradition of Asa Nuno-ori exceeding a thousand years of Snow Country Echigo the Edo Time Period early years 16〇Around the time, Ochiya-chijimi was born with a fine texture on the cloth surface by applying a strong twist to a thin weft.
Currently still as it is at that time I am trying to get rid of the hot water by hand with a single violation.The refreshing texture of natural fiber hemp and the unique fabric of shrinking cloth have a smooth feeling of refreshment and refreshing feeling, rich in light breathability, comfortable summer's best calling.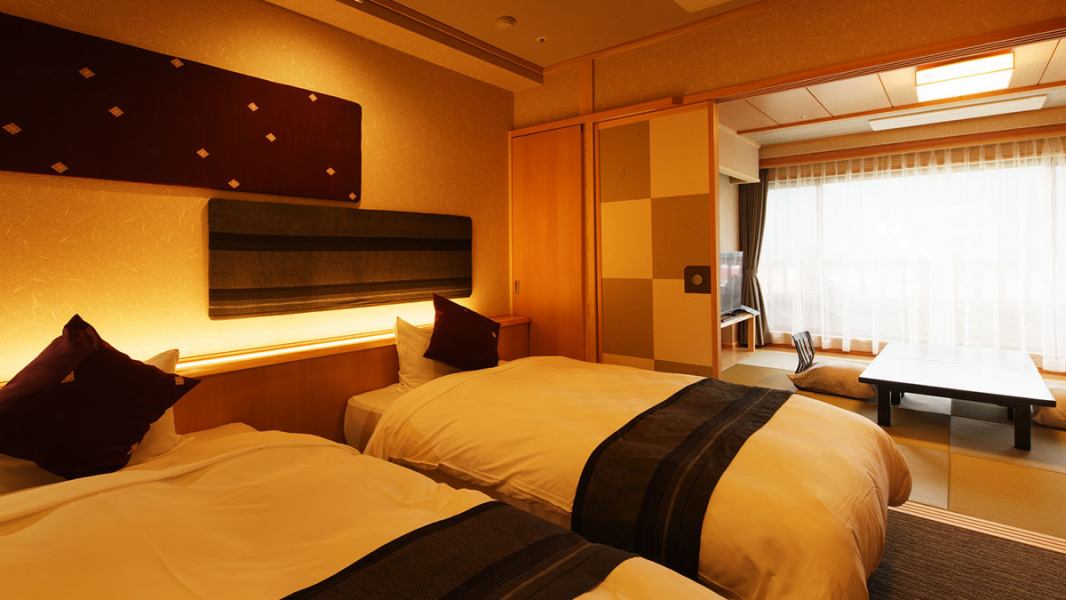 It inherited the traditional technique of Echigo-chijimi (Asa orimono), was born in application to silk fabrics in the middle of the 19th century.A delicate kasuri pattern expressing by using the vertical cutting tool and the horizontal cutting tool freely gives a calm texture that is associated with the luster of silk.pre-dyed fabric is loved as a representative work of the pre-dyed fabric.Tokamachi Akashi-chijim Tokamachi origin obtained a very popular in the Tokamachi Akashi-chijim, a Black haori, which was nicknamed Majolica omeshi and PTA Look, further then to have developed a post-dye product, expanding the Yuzen dye products I did it.Today, it has grown to become one of the nation's leading comprehensive producing areas that produce both pre-dye products such as kimonos, visiting clothes, and post-dye products such as traditional craft items.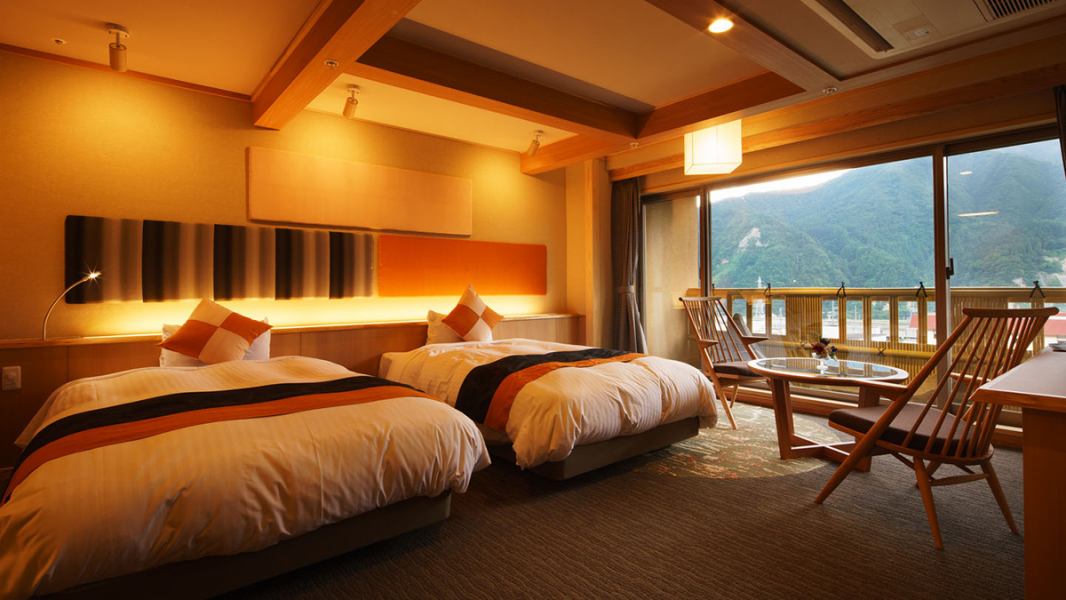 Hon Shiozawa is a representative traditional fabric of Shiozawa Origin together with Echigo-jofu, Shiozawa-tsumugi, and Summer Shiozawa.It was said that Masatoshi Horijiro was born 350 years ago in Kambun years) and devised a strong twisted fabric using strong twisted yarn, which was passed on to local women and girls.
Using raw silk, using a strong twist on the weft, utilizing the force of returning twist by the hot water after climbing up the ground is a silk fabric characterized by the earth's wind called "shibo", with its saralitic skin texture, Juji Gasuri A handle composed of Kikko Kasuri creates elegance and elegance.
Room 305 to 310, Japanese Twin(Textile decoration)